I think this is the best concert I've ever watched.. With the best live singing, with the best band, with the best stage effects, with the best love love moments!! XD
lOve in the φ - This performance is cool!! and live singing is great!!!

Bonnie Butterfly - Oh and how I used to love dancing this song.. LOL~ the dance moves are nice and they are facing each other while dancing!!

涙、ひとひら - dance and more dance~ I love tsuyo harmonisation!!

Harmony of December - THIS TOTALLY MADE ME GO CRAZY!!! from the part tsuyo walked over to the back of koichi and tapped on his shoulders with koichi having a shocked face which eventually turned into a super shiawase smile which makes me melt too.. LOL! that's a long sentence to describe koichi.. LOL~ then koichi singing back to tsuyo while tsuyo is back facing him and eventually tsuyo turned back to sing to him too!! LOL~ *hearts hearts* and *nose-bleed*... then after that koichi initiated "giving love" to tsuyo by singing to him and this time round it was tsuyo having the shiawase smile on his face which eventually turned to singing back to koichi with much loves~ XD in conclusion, I LOVE THIS PERFORMANCE!!

the EDGE of the WORD - their singing is really great!! gosh~ can't describe.. I bet kinki is one of the few idol groups who actually do live singing throughout the whole concert and I'm proud of them!! because they used to lip-sync too~ =DD

停電の夜には -On the night of a blackout- - i love this song since the release of G album!! this is the first time i hear them perform on concert.. (they did perform this song on SDK concert too right if i remember.. =P) i can't remember but isit here the dancer was dancing around the phi sign and the phi sign lights up the moment she's moving towards the place.. (i can't really describe this but those who watch will understand =P) it was nice the effect!! soo cool~

lose control - totally koichi style of dancing.. =D

since 1997 - I love this red outfit!! it's sooo cool!! like some russian style?? those soldiers that appear in mr bean's shows.. LOL~ with the exception that there's no hat.. XDD the phi sign is rainbow color-ed!! XD nice effect too!!

風の色 - nice singing too~~ XD

全部だきしめて - how come they sing this song in every concert?? LOL~ not that I don't like this song, but if you just want them to play guitar suki ni natte can make it too~ XDD and it's cute that the fans shout after they rap each line.. LOL~

ひとりじゃない - AHH CUTE!!! haha but i heard that 31st one is the cutest.. I wanna see~!!!! nasukashii ne this song.. kindaichi~~

僕は思う - koichi imitated tsuyo!! LOL~ sooo cute!! and this is the first time that they accompany each other to sing their solo songs.. =D

ノー・チューンド - singing with guitar = great!!

unchanged - LOL this is totally crazy too! they are just having so much fun in that sponge pool!! LOL~ are they really turning 30s?? they just look like some teenagers!! LOL~ so tsuyo didn't kiss koichi on the lips but on his neck?? strawberries?? XD

snapshot - nice song from phi album too~ I love phi album lots!! with tonnes of great songs!! and it was some talking after the performance right.. haha..
月光 - classic performance of this song.. =D I describe myself as moon too so I love this song!! the harmonisation infront changed a bit.. =D

Anniversary - GOSH THIS IS LOVEEEEEEE!!!! I wanna accompany piano for them too!! seriously I'm gonna force my teacher to teach me accompaniement for this song.. =DDD koichi's harmonisation is just perfect!! I wanna learn the harmonisation~~

愛のかたまり - haha the classic love song from KinKi~ they sang half the song only.. =( I wanna hear koichi's harmonisation~

銀色暗号 - GOSH the tune of this song is stucked in my head!! I think the live version sounds nicer than the CD version!! XD I watched this performance 3 times~ LOL~ just for the angles~ but this song is very very very very nice!!! it could be move up to the same placing as ai no katamari~ XD

愛されるより愛したい - watch this 3 times as well~ tsuyo was really genki ne~~ doing tonnes of stuffs LOL~

硝子の少年 - 3 times too~ tsuyo acting cute again!! XD

永遠に - super nice song~!! ahh~

Night + Flight - they sang first verse and chorus and went on to introduction of all performing members.. and they played happy happy greeting for koichi too!! koichi, aren't you super fortunate that you have 55,000 fans celebrating birthday for you for like 9 or 10 years?? and of course not forgetting your wifey~ XD that makes it about 55,001 excluding the performing members~ XD

KinKiのやる気満々 - haha I love the rapping but seems like both of them didn't really sing at the same tempo during the super fast rap.. XD

99% Liberty - nice song too~ with KinKi running around the stage and tsuyo going back the stage too late and hubby was shouting and screaming for him on the stage.. haha~ can see all the staff trying to guide tsuyo where to run and they were all wearing phi t shirt i think!! XD

and of course the usual long ending in which koichi requested for more kiss.. aren't you greedy?!?! ahh 5 kiss from tsuyo koichi aren't you gonna nose-bleed to death?? LOL~

ahhh I WANT BNS~~~ T______________T I don't know why they didn't include this or they did and this is soooo hidden that no one can solve.. =( how come?!?!?! you included 5 kisses and what's the problem with putting one more???? T____T

haha back to the DVD review,

MC 1 - This is totally hilarious.. I think I can understand like 80% without subtitles.. =D haha since it's basically all "understandable" speech.. LOL~ koichi died 2 times on the stage after tsuyo's kiss, and tsuyo you really applied a lot of cream!! gosh~ LOL~ i think he used up 1/2 bottle of that already.. LOL~ and i think LUSH should find tsuyo as their promoter, because after 1 Jan con, the LUSH package was basically sold out everywhere in almost every country that has KinKi fans.. LOL~ and what's in that gift box for koichi!?!?!? koichi was giving that laugh which makes us think that's something erm.. dirty.. LOL~ bad bad tsuyo.. LOL~

MC 2 - Ahh this song is nice, tsuyo can really hit high notes!! though i wished they included more of the songs they made that day especially those that tsuyo played the piano and sang for koichi..

MC 3 - can't really remember.. LOL~

haha this con is definitely better than anniversary con which is a good thing!! I basically love every song performed, every stage effect, every song sang, every song danced and every every thing about this con!! =DD Good Job KinKi!!

I hope this year there will be winter con and it'll be better than Phi Con because I will be going to watch!! XD
next up, pictures!!

because I don't own a sankaku chan, so I decided to make one for myself since i have some extra cloth left after making a present for my friend.. =P it's not something great but it's something that I make myself and showered it with tonnes of love each time I sew it.. =D

so let's start!!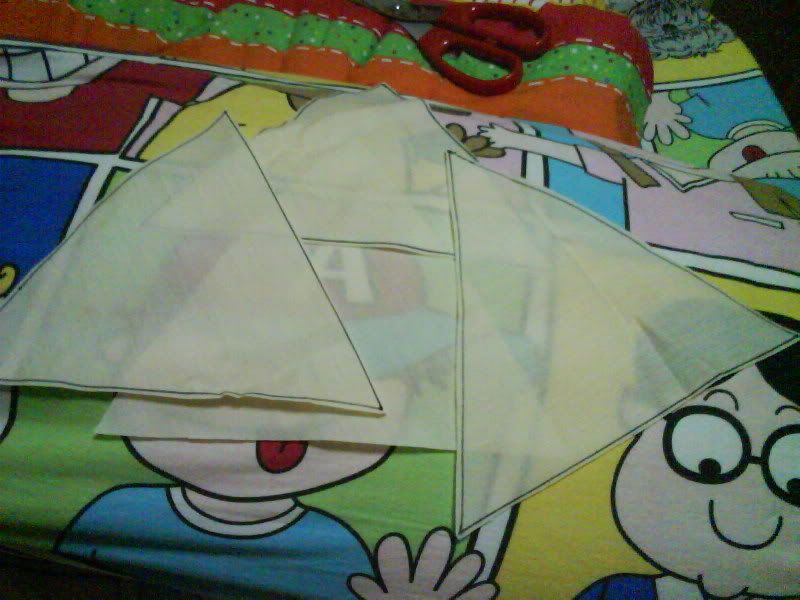 cut out the cloth~
draw the face!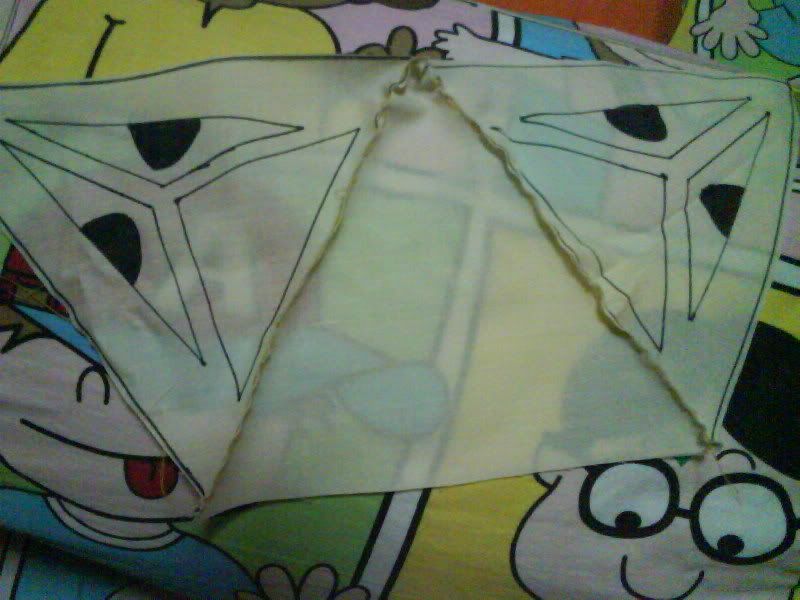 sew together~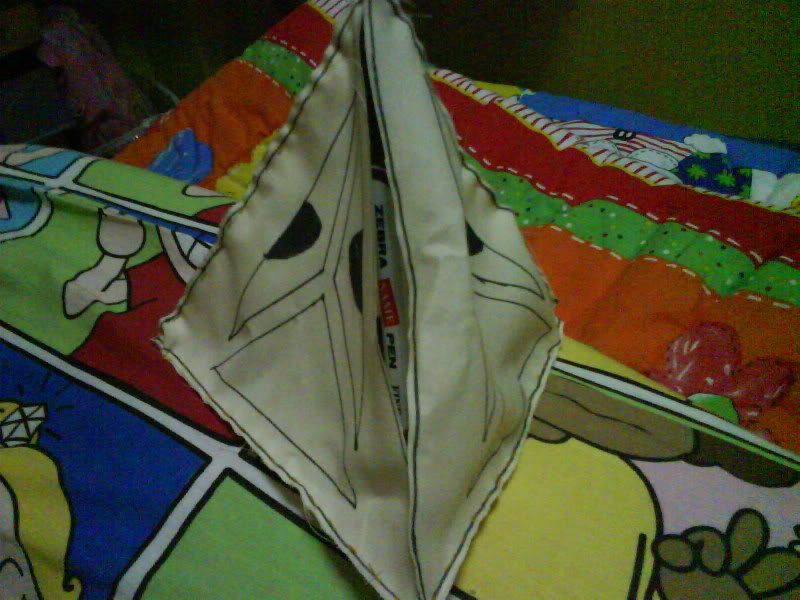 flatten sankaku~ LOL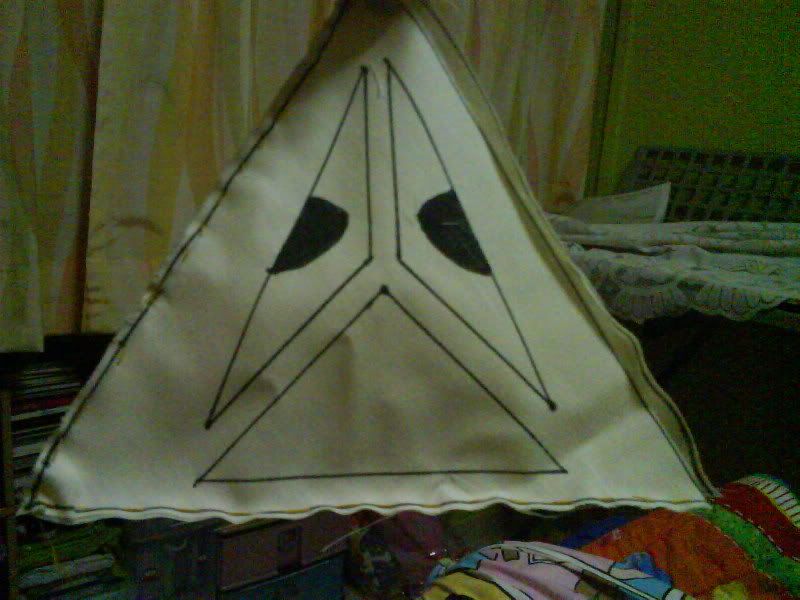 sankaku who's hungry without anything in it..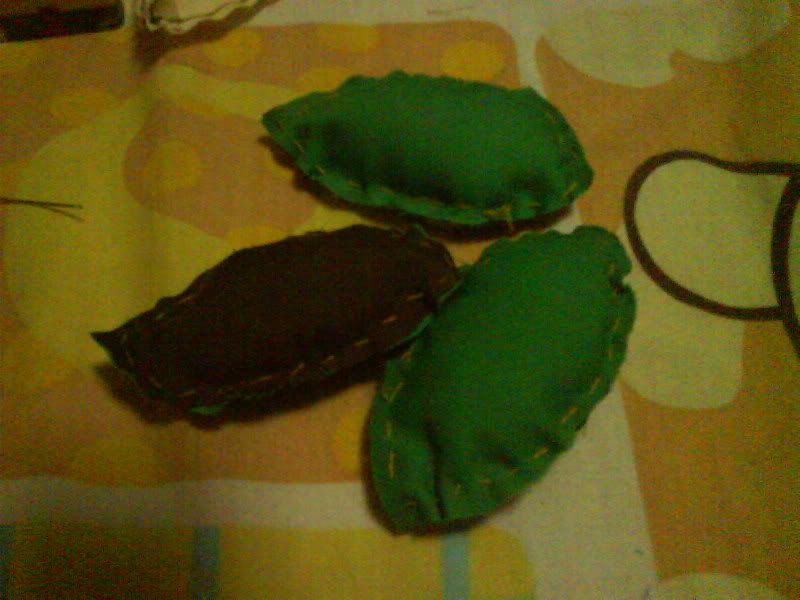 sankaku's hair~ (haha sorry I only have these 3 colors of cloth.. XD)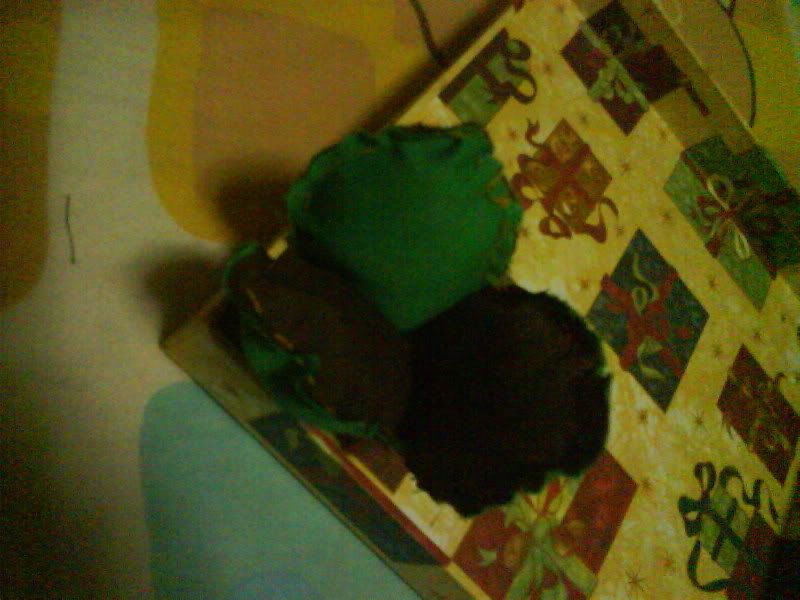 sew the hair together~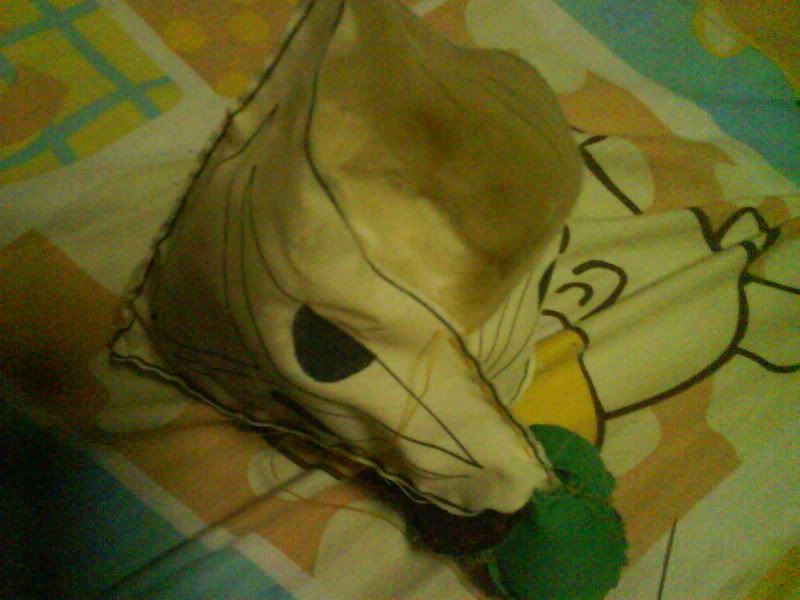 stuffing the cotton~~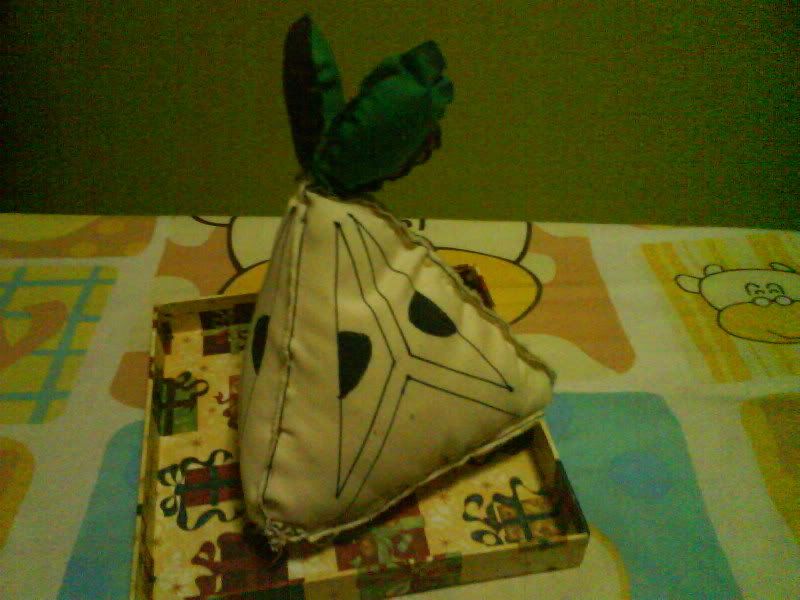 there you go!! sankaku chan~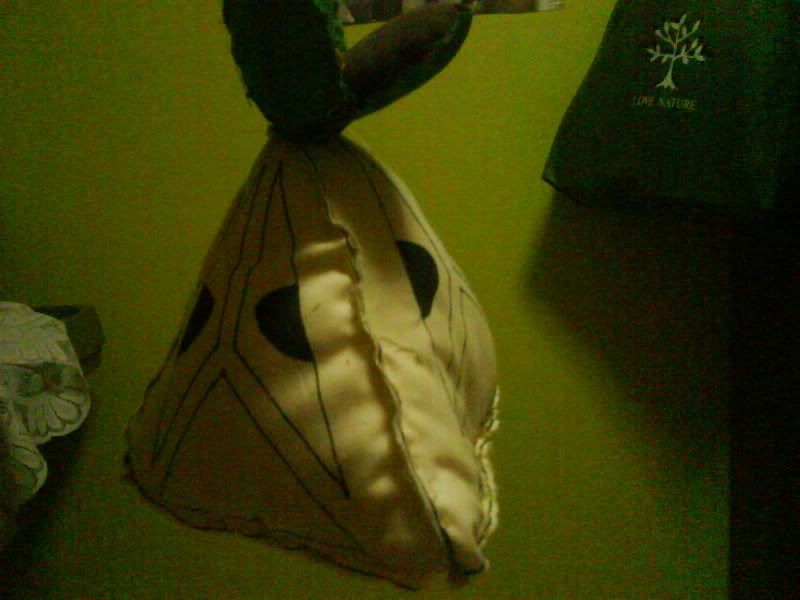 bigger view~
so after introducing sankaku chan, I will ask him to introduce the package I received yesterday for me~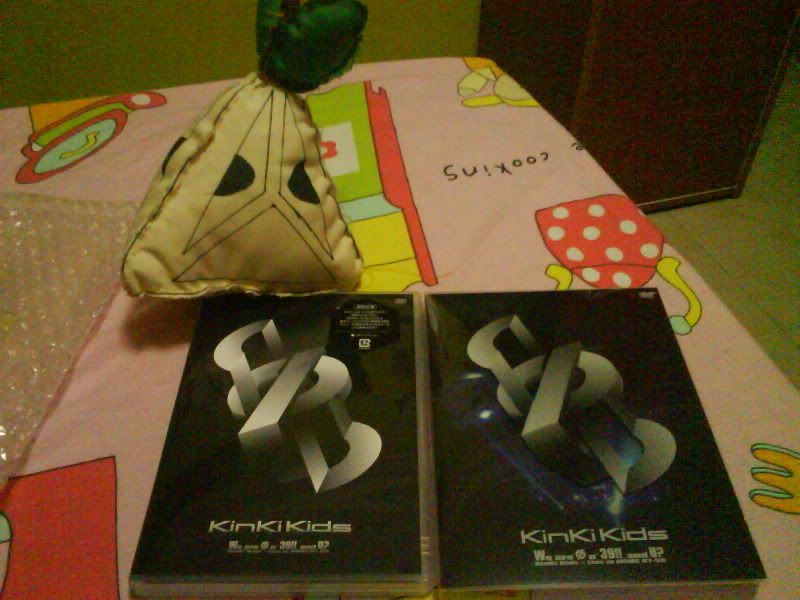 sankaku: I got my parents
porn
DVD!!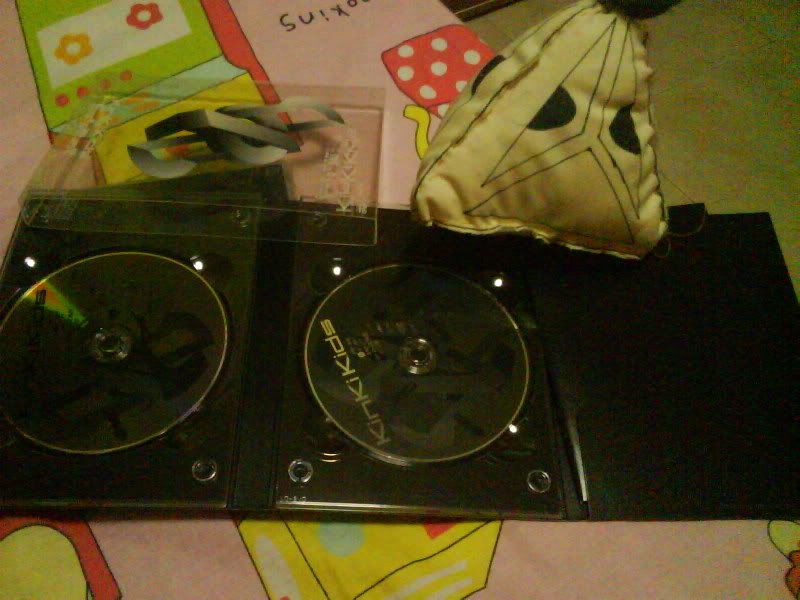 sankaku: the deluxe version looks like this!! kekeke~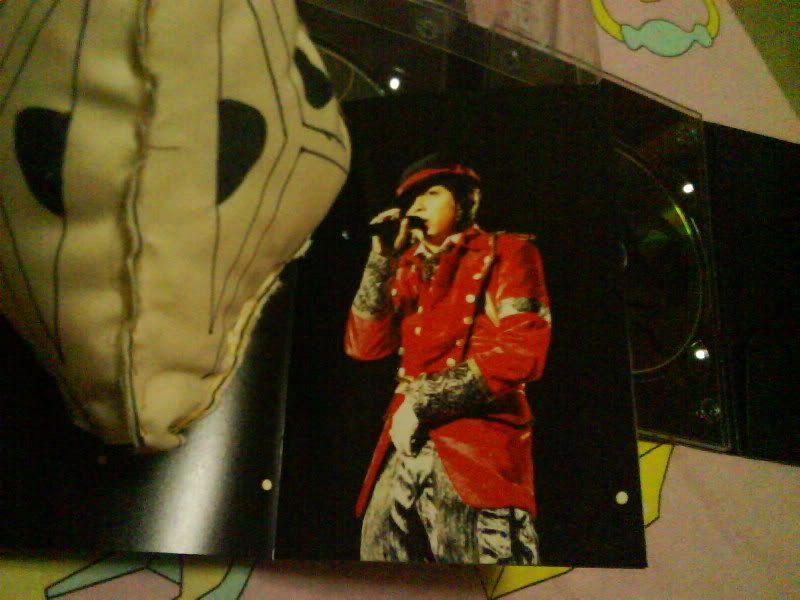 sankaku: let me introduce you my mother!!!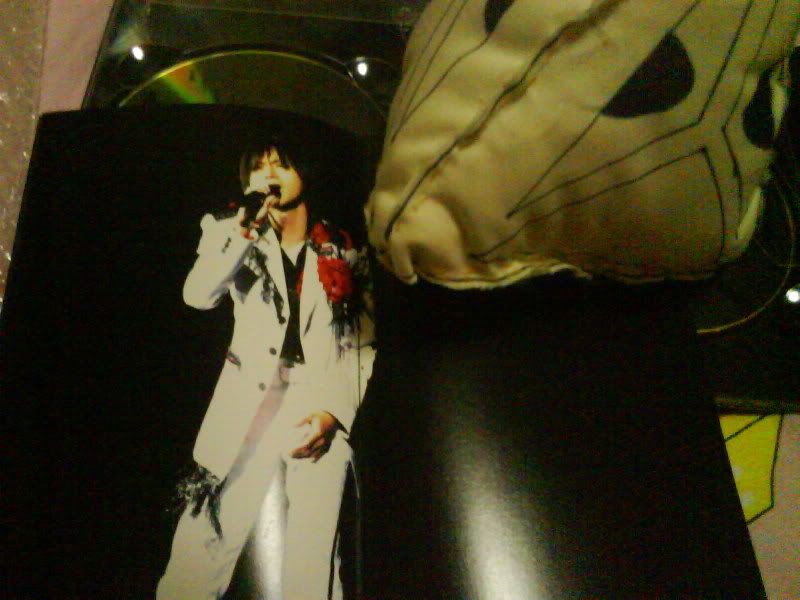 sankaku: and this is my father!! kakoii??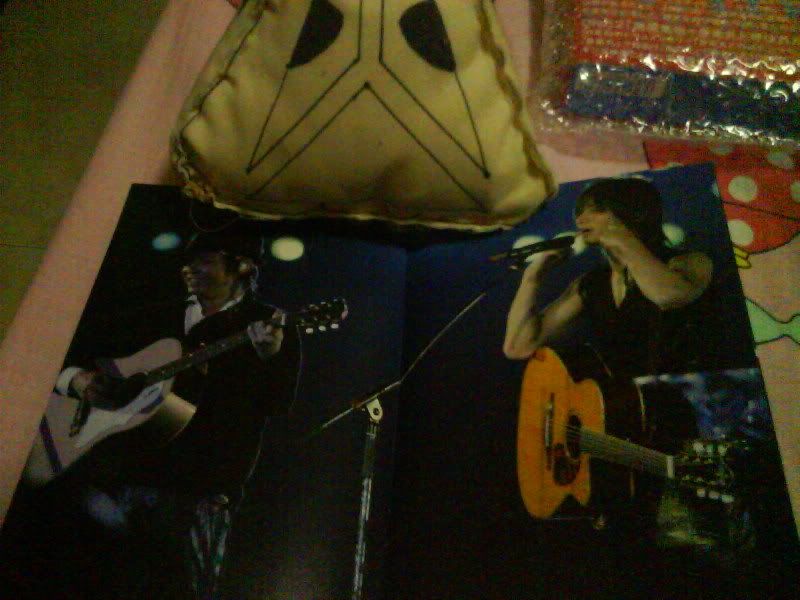 sankaku: my lovely parents who flirt with each other so much that they totally forgotten that I'm underage~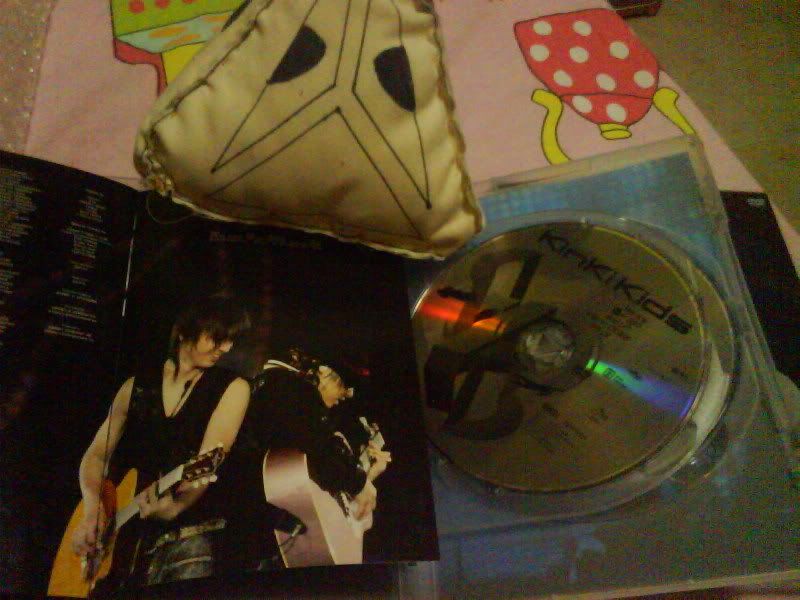 sankaku: the normal edition with different pics but same theme of
porn
love~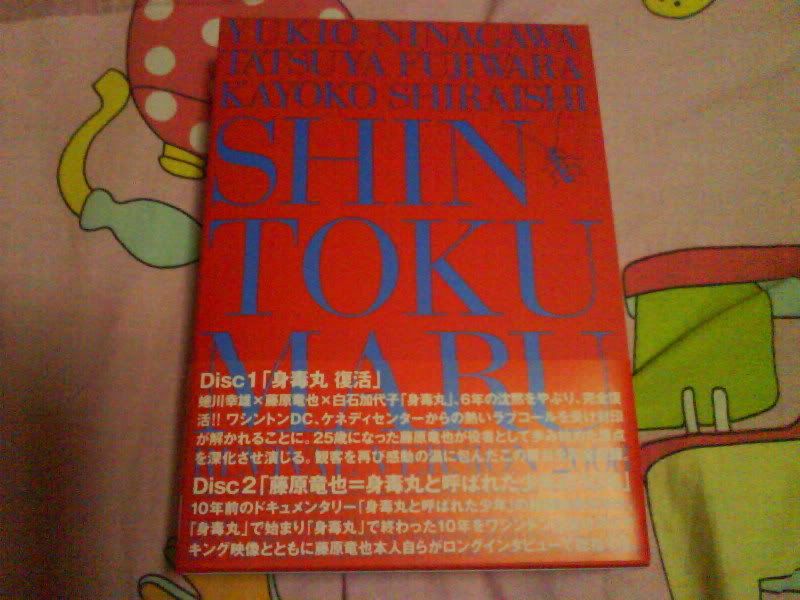 sankaku: my god-mother's (me) recent love~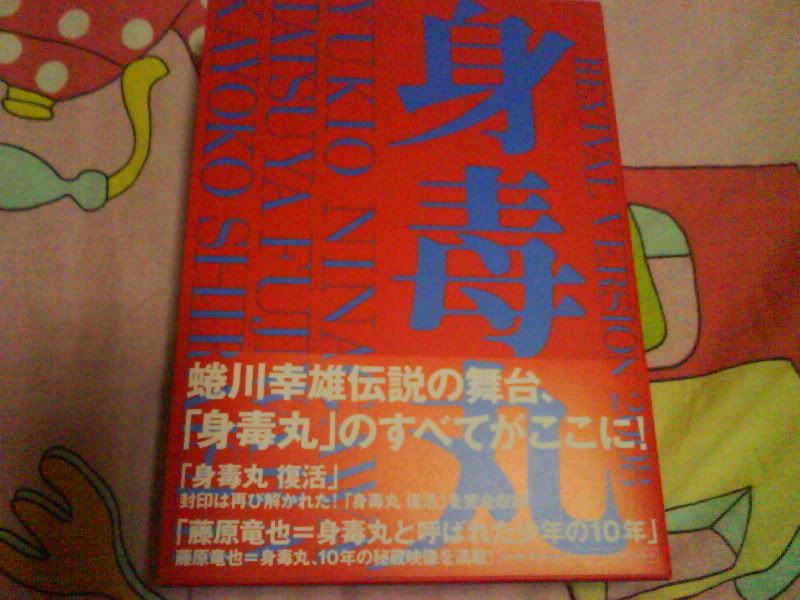 sankaku: back view~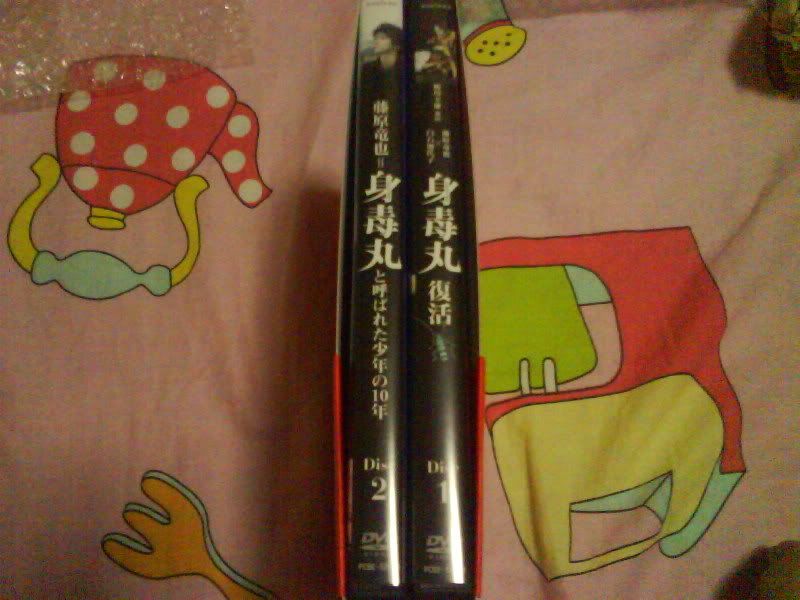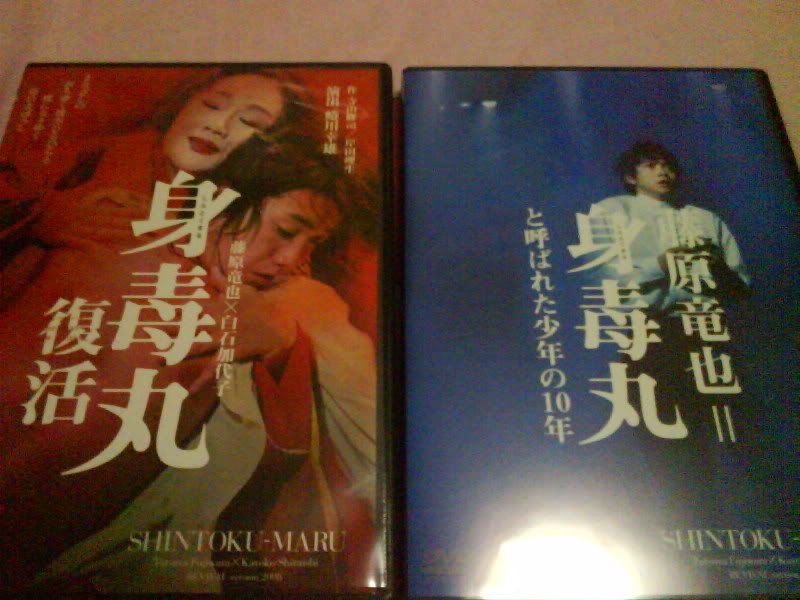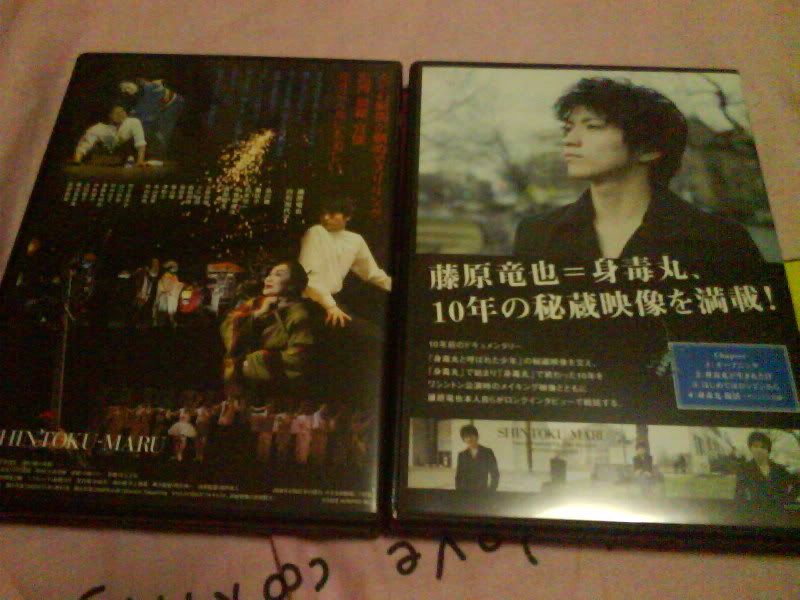 sankaku: my god-mother seems to like the second disc cover a lot!!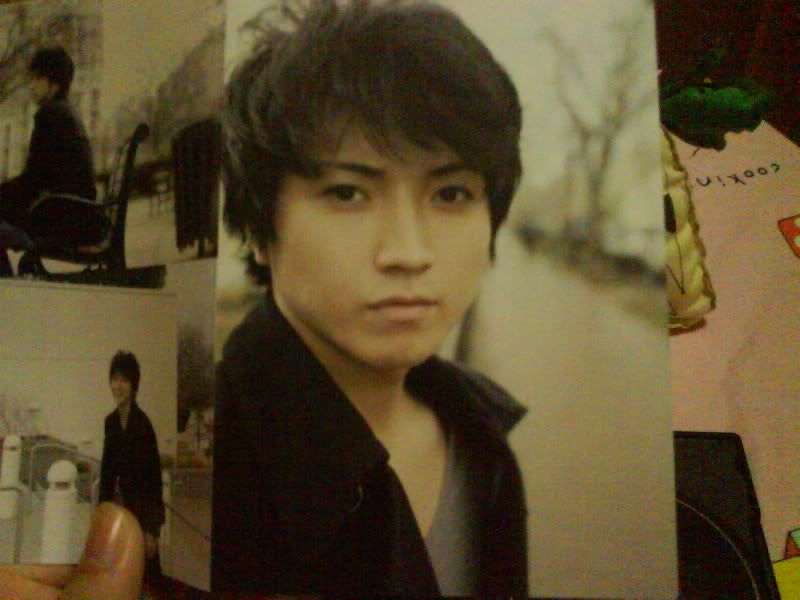 sankaku: comes with 3 postcards!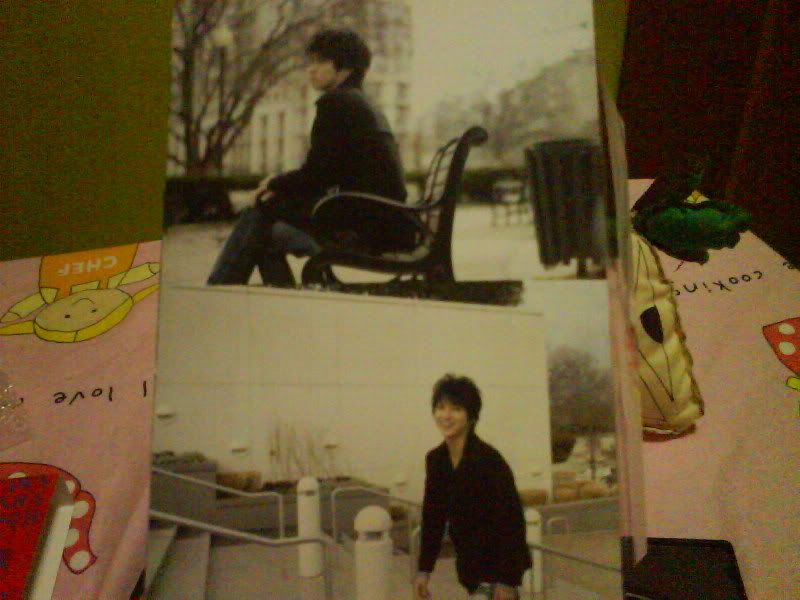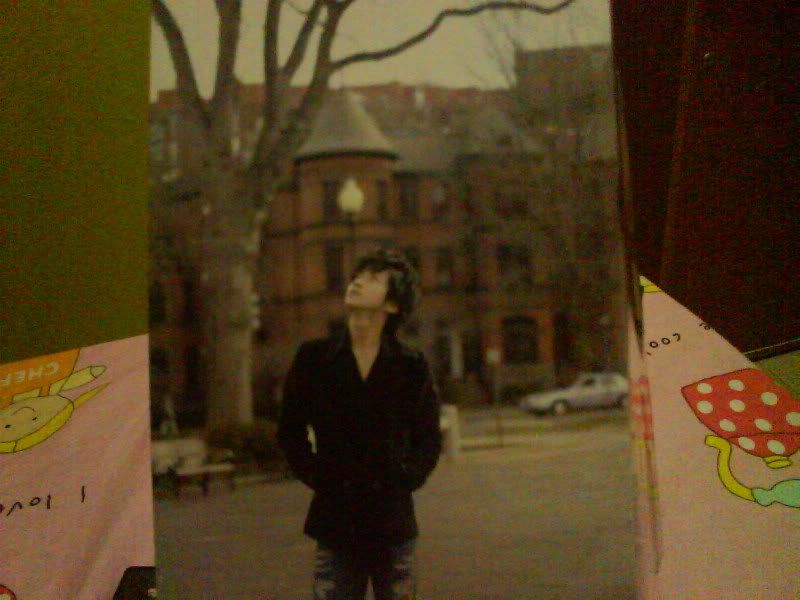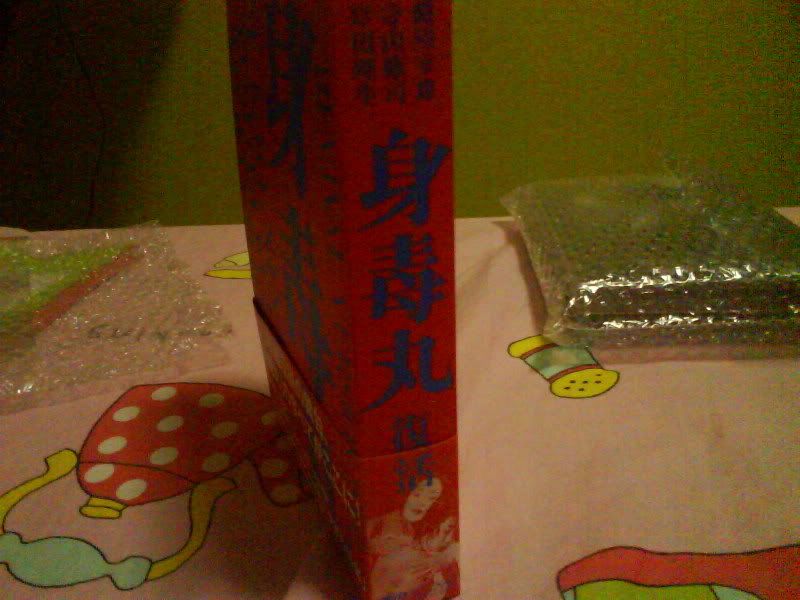 random pics of my cute cute cousin!!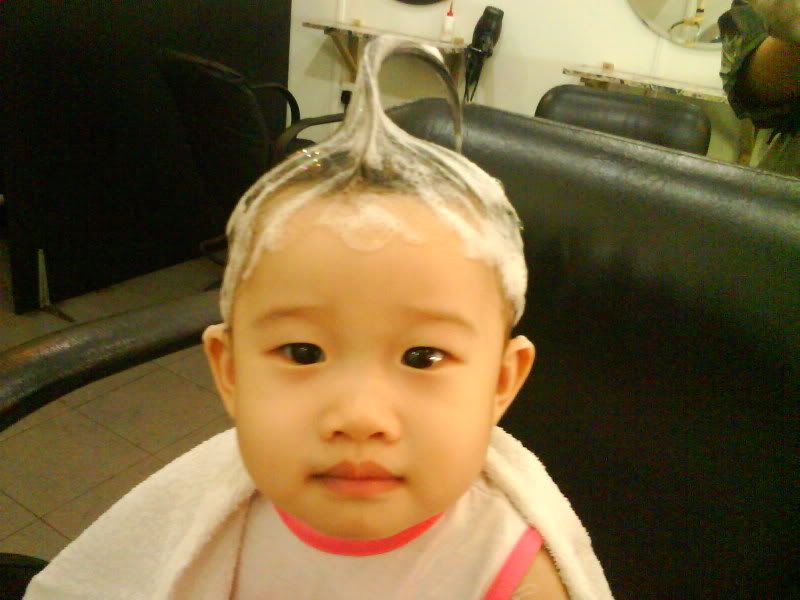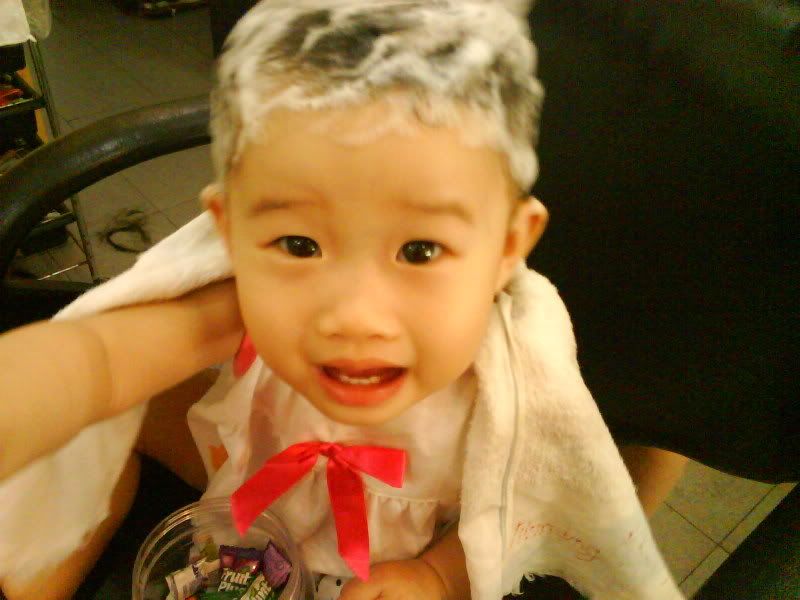 haha that's about it.. such a long post..
Posted at 01:37 am by selena244